One of the best ways to learn more about culture is to learn about religion. Studying the various ways faith and spirituality can interact with our day-to-day lives can be the key to having a healthier, more well-rounded perspective on life, people, and the world around us. A particularly effective way to learn about culture and religion is through religious holidays. Take the Hindu holiday of Krishna Janmashtami, for example.
As Avani Modi Sarkar, co-founder of the faith-based toy company Modi Toys and the creator behind the brand's Instagram account (and its #TheologyThursdays series which focuses on Hindu holidays), explains, the history of Krishna Janmashtami centers around the birth of Krishna.
"In a prophecy, Krishna's evil uncle, Kamsa, was told that the eighth child of his sister, Devaki, would one day kill him. Rather than wait for her to procreate, he decided to kill her, but her husband, Vasudeva, begged for mercy. Kamsa imprisoned them so that he could kill each baby as soon as he/she was born," Sarkar explains. "The night Vasudeva's eighth child, Krishna, was born, a voice told him to take Krishna to a town across the river, and switch him for another baby that was born. When Vasudeva returned to his 'prison' later that night, with a baby girl in his arms, Kamsa tried to kill her. But much like Krishna, she was no ordinary girl — she was Goddess Durga."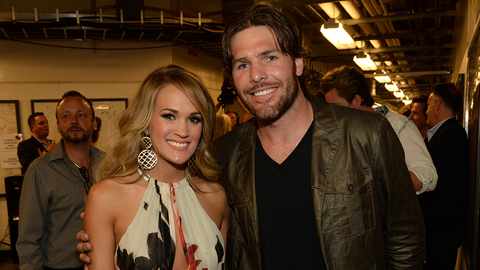 What is Krishna Janmashtami?
As Sarkar explains, Krishna Janmashtami is also known as Gokul Ashtami, and is a multi-day celebration honoring Lord Krishna's birthday. Hindu people all across the world celebrate the occasion, with particularly large celebrations happening in Mathura and Vrindavan (Brindaban), "the scenes of Krishna's childhood and early youth," according to Brittanica.
"As one of the main Hindu deities, his birthday is celebrated with a lot of fanfare," Sarkar says.
---
---
When is Krishna Janmashtami in 2022?
Because Hindus follow the lunar calendar, Sarkar explains, the holiday usually falls in August, but there is no specific date that it's celebrated year after year.

In 2022, the holiday will begin on Thursday, August 18 and end on Friday, August 19.
History and significance of Krishna Janmashtami
According to the BBC, Krishna (one of the most popular Hindu deities) is thought to have been born in 3228 BC.

"Most Hindus believe in a supreme god, whose qualities and forms are represented by the multitude of deities which emanate from him," the BBC article goes on to explain, noting that different communities observe Hindu beliefs and traditions differently. "Krishna is believed to be an incarnate of Vishnu, the second god in the Hindu triumvirate or Trimurti.
As Sarkar explains, Hindu adults celebrate Janmashtami similarly to other religious festivals, with "fasting all day, singing Krishna prayers, visiting the temple, and 'rocking the jhula' at the temple." Sarkar says that 'rocking the jhula' involves a small statue of Kirshna which is placed inside of baby swing or bassinet.

"All the patrons take a turn swinging it...preparing a feast and praying together," Sarkar says, noting that adults also celebrate the day by dressing kids up as "Bal Krishna" or "Kahnaiya," which is Krishna's childhood nickname. "His signature look features a flute, a Peacock feather in his hair, and a pot of makkhan, or churned butter."
Sarkar notes that in the past years her company has even hosted a "Baby Krishna Challenge," which invites the community to share photos of their little ones dressed up as Krishna. "This simultaneously encourages parents to celebrate, while also promoting the joyous festivities," Sarkar says.
"In some parts of India, older kids also partake in a fun, albeit competitive, activity called Dahi Handi. A group of guys form a human pyramid and try to reach a clay pot of yogurt, one of Krishna's favorite foods. This is done as a means to pay a fun tribute (who said religious holidays are boring?) to Krishna, since as a kid, he loved to steal yogurt/butter from the neighbors' homes and would often resort to these tactics to try to reach it. You can read more about it in the pages of our children's book, The Curious Case of Krishna."
Olivia Muenter is a freelance writer and former fashion and beauty editor who writes about fashion, beauty, lifestyle, relationships, travel, home decor, and more for Woman's Day and beyond. Her work has appeared in Bustle, Refinery 29, Glamour, Byrdie, Apartment Therapy, Philadelphia Magazine, and more. When she's not reading (or talking about reading on Bad on Paper, the bookish podcast she co-hosts), you can find Olivia working on her first novel, curating the perfect playlist, or shopping online.